Picnic Boat Hire 4 Hour Session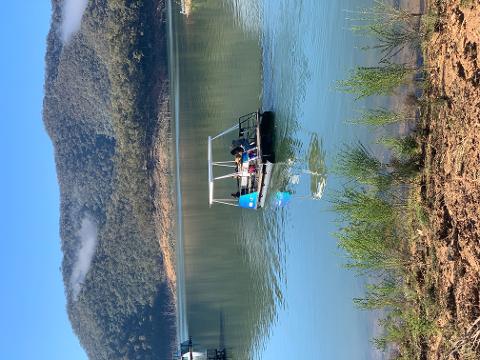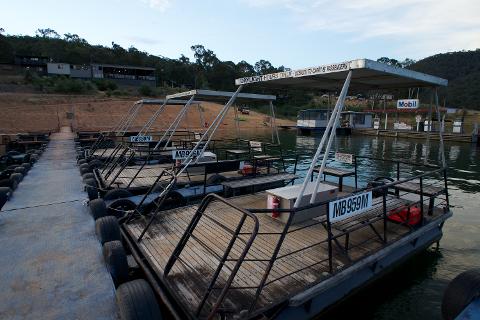 Duration: 4 Hours (approx.)
Location: Eildon, Victoria
Product code: Picnic Boat Hire 4 Hour
Take to the lake, touring, sightseeing, swimming, diving or fishing from a sturdy and stable motorised Picnic Boats that do not require a marine license to operate.
Each Picnic Boat is licensed to carry 6 passengers and with 3 boats available, allows for a group of up to 18 people enjoy a great adventure exploring Lake Eildon. Pricing includes fuel.
All sessions include a 30 minute instructional lesson.
4 hour session times:
8:30am - 12:30pm
1:00pm - 5:00pm
Cancellations 11.
11.1 All cancellations incur a $20.00 administration fee. There will be no refunds for any cancellations within 7 days of arrival date. Cancellations within 14 and 30 days will incur a 25% cancellation fee. Cancellations over 30 days will incur a full refund. Transaction and/or booking fee's will not be refunded.
11.2 JCMHP may, at its absolute discretion, cancel the hire due to inclement weather, the Equipment being unavailable or the Customer's failure to satisfactorily complete the pre-hire competency assessment or for any other reason whatsoever, by giving notice to the Customer.
11.3 If JCMHP cancels the hire, it shall offer the Customer a refund or gift voucher for services provided by JCMHP equal to the amount paid by the Customer for the booking, and JCMHP shall have no further liability to the Customer for any direct or indirect loss or damage sustained in connection with the cancellation.